Hi! I'm Brooke Joly. I help women master their money and take control of their careers.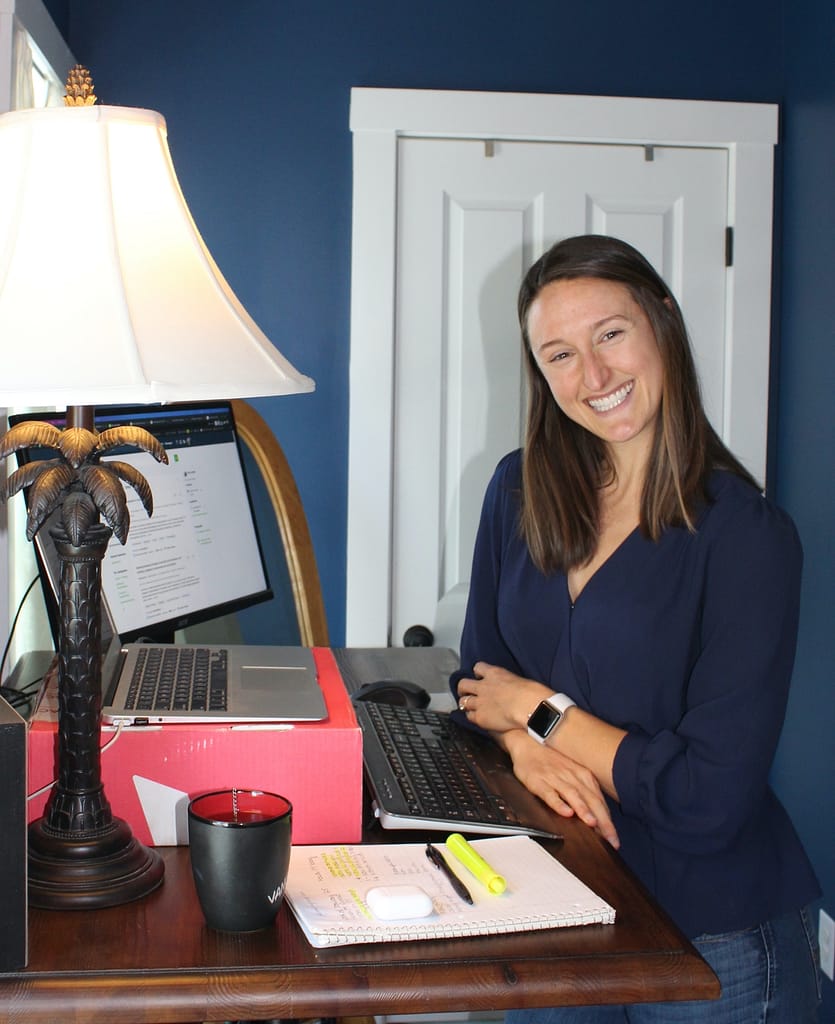 My Story
I lived paycheck to paycheck through my early twenties. I didn't think there was anything wrong with that, and I didn't know anything different…until I did.
I took Dave Ramsey's Financial Peace University when I was 25 (thanks, Mom!), and my world was changed. Not only was it possible to not live with the stress of wondering how I'd pay for a flat tire, but there were actionable steps I could take to get control of my money.
That's where my financial wellness journey began over eight years ago. Since then, I paid off $12,000 in student loans, another $12,000 on a car loan, saved $25,000 in an emergency fund, built a credit score over 800, had my dream wedding without taking on debt, and opened up investment accounts that now have over $200,000. I climbed the corporate ladder to a six-figure Director-level position by 30, then started from scratch in a new industry and did it again by 32.
I know what it's like to have drive, ambition, and big dreams. I've learned a lot, failed a lot, and shifted gears a ton over the past 17 years in the working world. My hope with this blog and podcast is to help you avoid some of the mistakes I've made. I want you to be smarter about your money and career than I was. And I want to help you achieve everything you imagined for yourself.
Here's your permission to take control of your money, get in the driver's seat of your career, and own your life.
Your story matters. You matter. And I'm so glad you're here.