I'm Brooke, an ACE Certified Health Coach and Personal Trainer trying to navigate healthy living and self-employment in this crazy world. I have a passion for helping people become the best versions of themselves in all aspects of their life. I believe the formation of healthy habits is the key to success in all things. When you feel good, you show up for your life, and you do good as a result.
My health journey
During my freshman year of college in 2009, I decided to be an overachiever. Instead of gaining the traditional 15 pounds, I packed on the "Freshman 23." I will never forget the day my mom came to pick me up in the middle of a Charleston summer.
I waited for her, drenched in sweat, wearing black yoga pants, the only clothing item that still fit. I knew it was self-inflicted due to too much alcohol, not enough exercise, and overindulging in unhealthy food. And although I was disappointed in myself at the time, it served as a wonderful turning point in my life that I wouldn't trade for anything.
I spent most of my 20's working to reverse those unhealthy habits and come up with tangible lifestyle changes that would lead to long-term health success. Now 31 years old and the healthiest I've ever been, I'm ready to help people recognize the changes they're capable of.
That's why I decided to pursue certifications in personal training and health coaching. To better serve others and help get people moving. Stay tuned for details about my plans for health coaching services! Until then, check out the fitness, healthy eating, and healthy habits sections!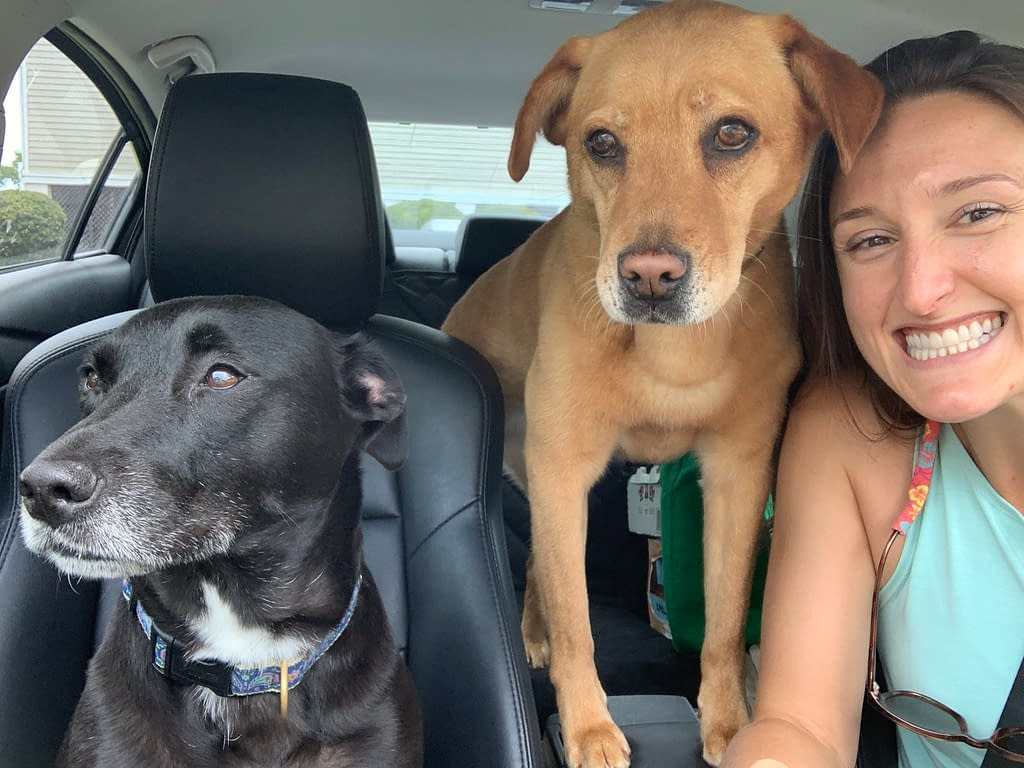 You can usually find me cooking healthy food, reading inspiring books, and hanging out with my adorable animals and husband. I am based out of Mount Pleasant, SC, and bask in the glory of this gorgeous yet humid weather all year round.
Anything else you'd like to know? Just ask! Check out the contact page for ways to connect with me.